MEET OUR TEAM
VLife is built and maintained by these fine folks.
We staff only doctors and chiropractic assistants of exceptional quality. We believe that our doctors and their assistants must be committed, caring and sensitive to your needs, nothing less.
Rest assure, your back is on the best hands!
Dr. MICHAEL VANZETTI SULAIMAN. GENERAL PRACTITIONER AND OSTEOPATHY
Dr. Michael got his MBBS (Bachelor of Medicine and Bachelor of Surgery) degree at 2010 from Guang Xi Medical University in Nanning Province, China. After graduated he continued to study master degree on Spine and Ostepathy Surgery also at Guang Xi Medical University under tutoring from Professor Zhan Xin Li 詹新立(Head Department of Spine and Osteopathy Surgery 1st Affiliated Hospital of GuangXi Medical University).
In Indonesia, dr. Michael completed and finished doctor adaptation program in 2017 from Sanglah Government Central Hospital, Bali.
As doctor that focused on Spine, dr. Michael highly experienced in clinical assessment, imaging (X-ray, CT, and MRI) reading, and operational/non operational procedures.
Dr. Michael believes that looking at the root cause of the problems is the only to way to get solutions from the problems. Because in V-life it's our job to Resolve your problems, Restoring your health, and Renewing your life. Combining treatments, stretchings, and exercises, which are backed by researches and safed, are our ways to help you regaining your painless, unlimitedness, and happiness activities.
When dr. Michael isn't changing lives in the Clinic, he loves to plays with his daughter, reading newest Medical Journals, and not to forget cardio-related activities.
DERY IMAN DARMAWAN, S.Ft. – PHYSIOTEHRAPIST
He graduated in 2014 as Bachelor of Physiotherapy. Right after he graduated, he has been dealing with spinal problem, especially scoliosis cases. He helped them and witnessed their changes from the x-ray result, the curve and pain are reducing and they have better posture.
His achievement is, with a doctor from CLEAR Scoliosis Instite, they made equipments from simple goods for scoliosis patients.
He has extreme hobbies such as, motocross, motorenduro and skateboarding.
IKA SETIA NINGSIH, SStFt, S.Ft. – PHSYIOTHERAPIST
She's been dealing with musculoskeletal since after she graduated in 2005 especially on spinal problem more particularly on scoliosis cases. The most satisfying moment is when she and the patients saw the X-ray after 6 months program feels like the effort is payable and the happy look on the patient's face is priceless.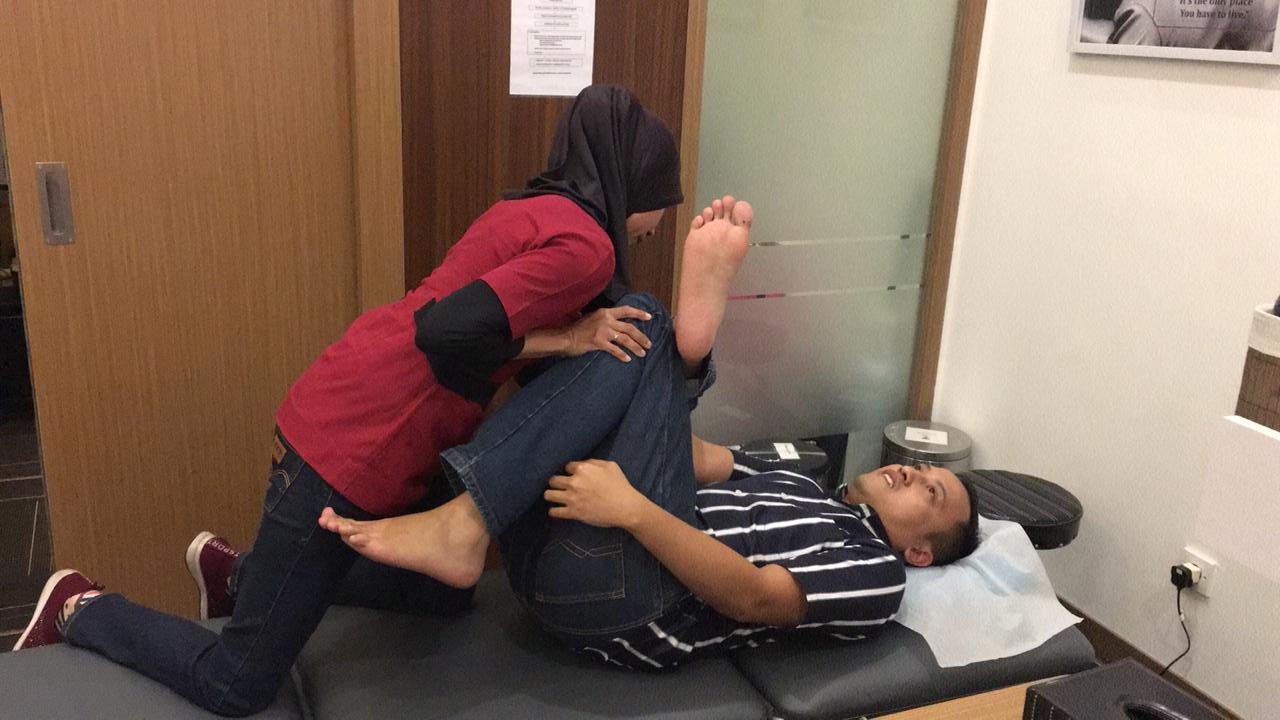 IRENE GRACIANA LUDANG, AMd.Ft., – PHYSIOTERAPIST
She graduated from Universitas Kristen Indonesia with Diploma of Physiotherapy.
She wants to use her skill and knowledge to help and educate people therefore they can see the benefit of physiotherapy, not only to relieve pain but also to improve their quality of life. Since her college days, she always been interested in musculoskeletal problem especially in sport injury cases.
On her leisure, she likes to play video games and listen to music. She's very grateful to be part of Vlife team and will do her best to help her patients.